25.09.2020


CLM-FILTER
, partner of
OLIPES
in the Castilla La Mancha area, opened its new premises in Alcázar de San Juan (Ciudad Real) in May. It is a magnificent 850m2 building that houses a large exhibition, warehouse, and office area, situated in calle Automoción, no. 5 on the Emilio Castro Business Park.
With over 20 years of experience in the sector, CLM-FILTER is specialised in the supply of filtration and lubrication systems for automobiles and industrial vehicles, as well as for agricultural and heavy machinery (public works, quarries, and mining…). It is also a distributor of AdBlue liquid in tankers for the Castilla La Mancha and Madrid area, with sales of over 1 million litres/year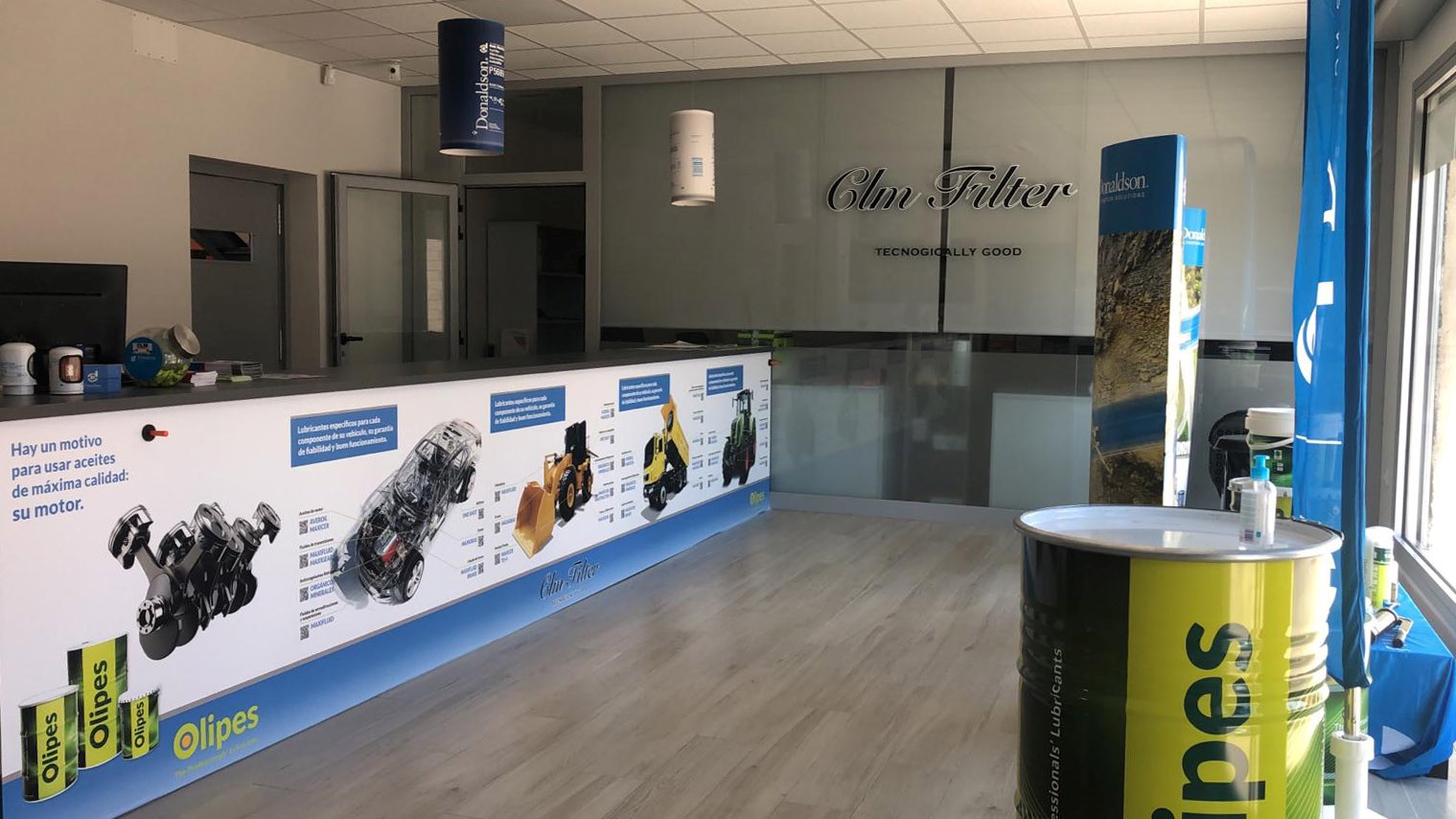 OLIPES products are very much present in the CLM-FILTER exhibition area, and the counter includes a sign with a panel explaining the lubrication and filtration areas of vehicles and machinery. If there is something that makes the customer service of Arturo Núñez, manager and founder of CLM, and his five employees, stand out, it is the technical support, knowledge, and experience that they have been providing to their customers since the beginning..

As specialists in filtration and lubrication of vehicles and machinery, this leading company has grown exponentially, with its needs for storage space and customer service multiplying every four years. Proof of this is the image of the new warehouse that houses the wide assortment of OLIPES products in a professional forat.
With extensive opening hours from 9am to 8pm Monday to Friday (Saturdays until midday only), CLM is the benchmark in lubrication and filtration for professionals in the area.
For more information: http://www.clmfilter.com