Olipes was at the IX Congress of UPA Castilla y León, held on December 1 in the city of Valladolid. The event was attended by seventy-two of the main UPA (Union of Small Farmers) delegates from all of Castilla y León and with authorities such as the mayor of Valladolid, Óscar Puente, and the delegate of the government of Castilla y León, Virginia Barcones, in addition from sponsors and other organizations such as COAG and UGT.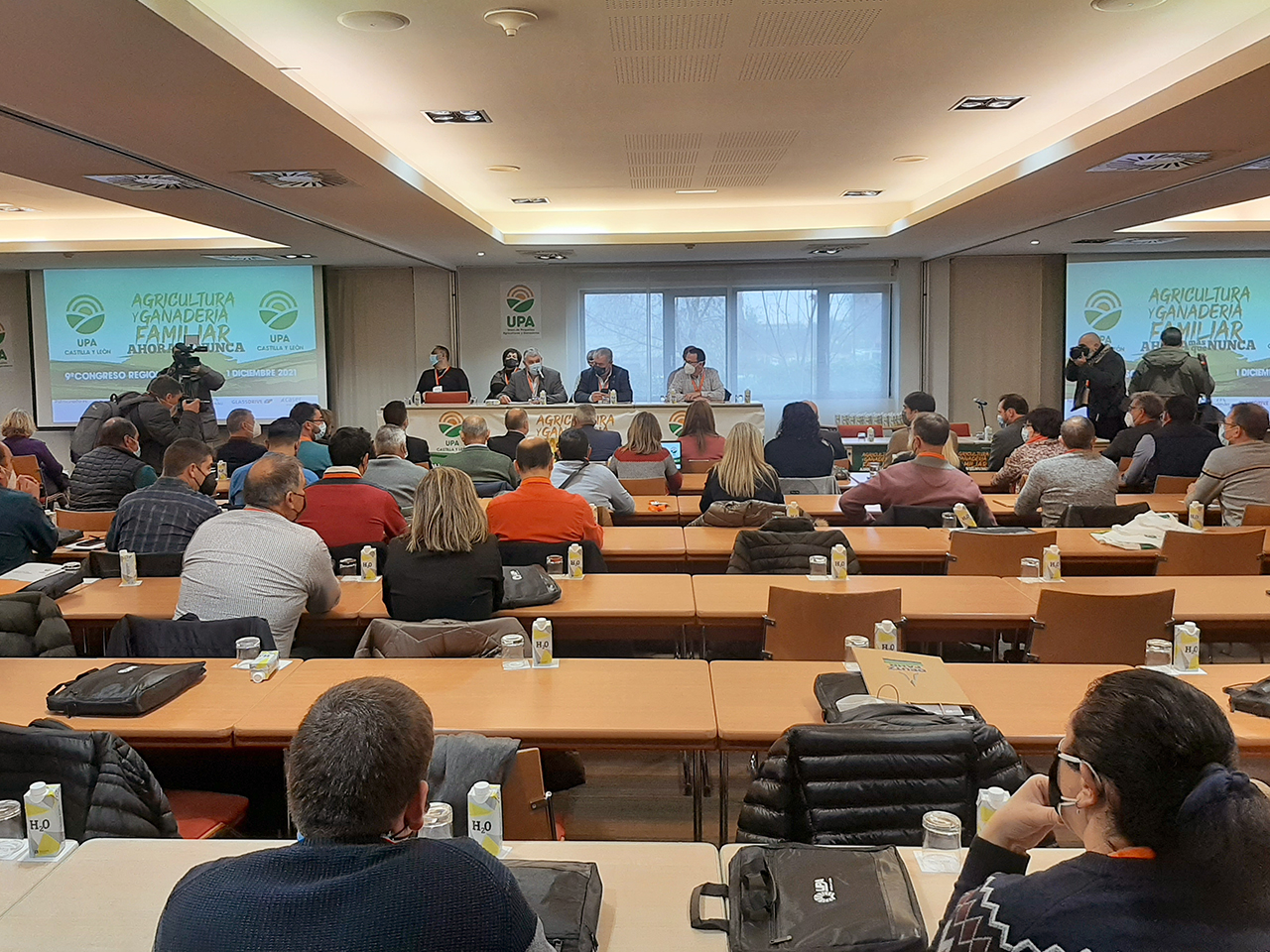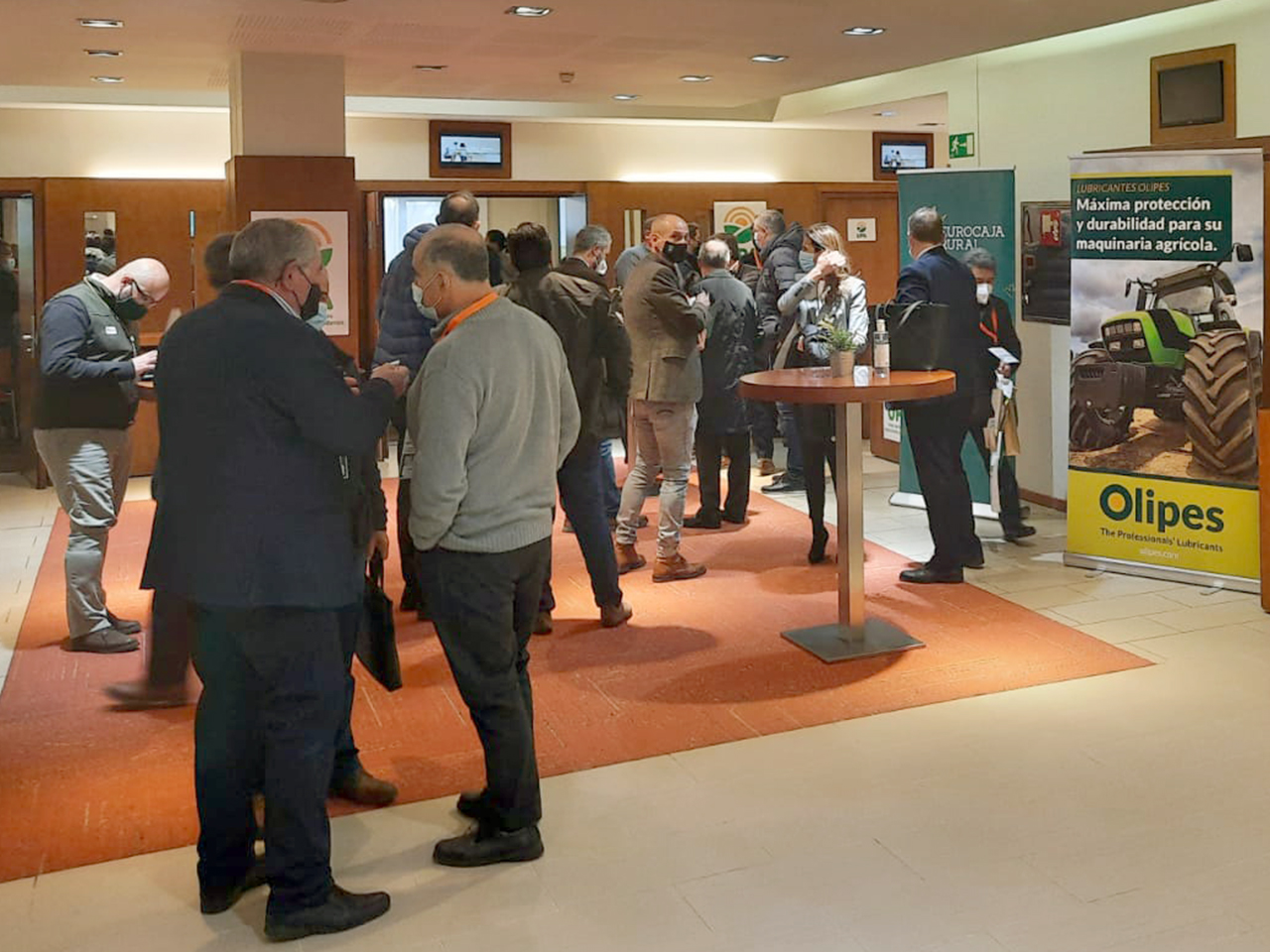 En la mesa, de izquierda a derecha: Valentín Martínez (Secretario de Comunicación de UPA CyL), Manuel Jiménez (Secretario de Organización de UPA CyL), Aurelio González (Secretario General de UPA CyL) y Raúl Azpeleta (Secretario de Acción Sindical de UPA CyL).
Our colleagues Sergio Mesonero and Héctor Oliver attended the Congress on behalf of Olipes, who attended as a sponsor of the event, giving the delegates a fantastic welcome pack after their accreditation. Once the Congress began, many of the guests and authorities passed by the stage to welcome and support the agricultural and livestock sector of this land. 
Some of the most interesting discussed points were the professionalization of the sector, the incorporation of young people, the visibility of women and the approval of the reform of the food chain law.
Around 12 o'clock, the voting for the election of the new board of directors took place, highlighting the re-election of Aurelio González as general president of UPA Castilla y León, who pointed out that he takes office to "defend family farming and the incorporation from women to the agricultural sector". 
At 4:00 p.m., as a conclusion after the intervention of some guests, Aurelio González, already as president general for the second time, closed the Congress with a speech that appealed, "now more than ever the sector needs to be managed by professionals."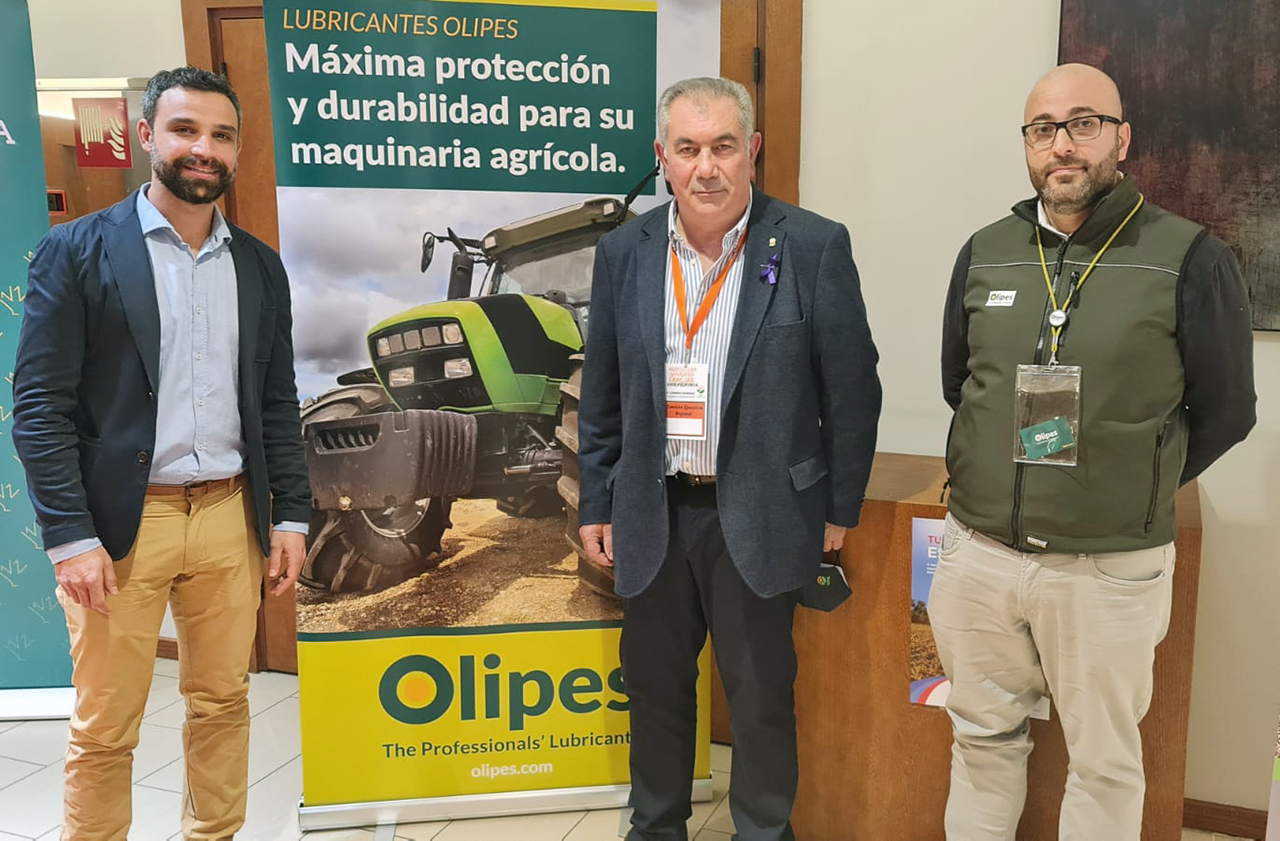 In the photo, from left to right: Sergio Mesonero, Aurelio González, Héctor Oliver.
From Olipes we want to thank once again Aurelio González, and the rest of the Board of Directors, for the opportunity they have given us to support the livestock and agricultural sector of the Community. Many of the professionals conveyed to us the importance of a lubricant like Olipes that "generates great confidence in the professionals of the sector and guarantees reliability".