11.09.2020
Despite the suspension of the main cycling competitions scheduled for this summer, OLIPES, through Comercial BECANI, its partner for the industrial sector in the Galicia area, maintains its support for the Betanzos Cycling Club, one of the most dynamic clubs in the community, both in organising events and in promoting the two-wheeled sport.
Like in previous years, Oscar Becerra, Managing Director of Comercial Becani, received a symbolic cheque from Mario Herrero, OLIPES sales representative in the area, as a contribution to sustaining the activities of the A Coruña-based cycling club.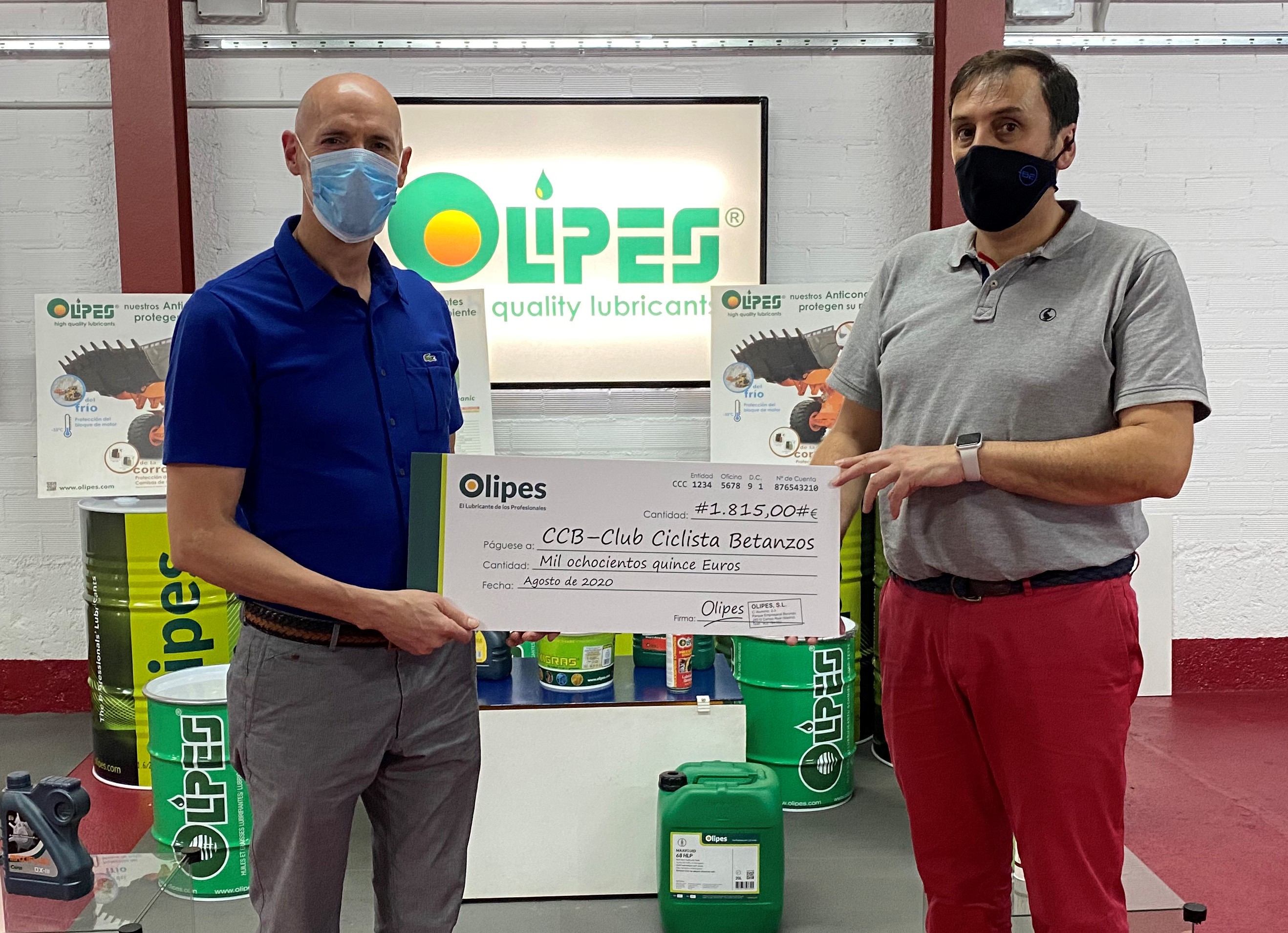 The health safety conditions set by COVID-19 forced the suspension of the 2nd Cidade de Betanzos Master Trophy this summer, which was intended to be held on 7th June, as well as the 1st Galician Cross-Country Road Championship for the Junior category, which was set for 18th July around the roads of the town. Both competitions were promoted by the Betanzos Cycling Club, who after its efforts, was forced to cancel them.

Despite these forced cancellations, there was also positive news for this club with more than forty years of history, such as the riders from the Betanzos Cycling Club being chosen by Hyundai Motor Spain for its Road Safety Campaign, #JuntosEnElAsfalto (Together on the Road), who were the stars of the promotional video for this initiative, which aims to preserve road safety and promote coexistence between cyclists and drivers.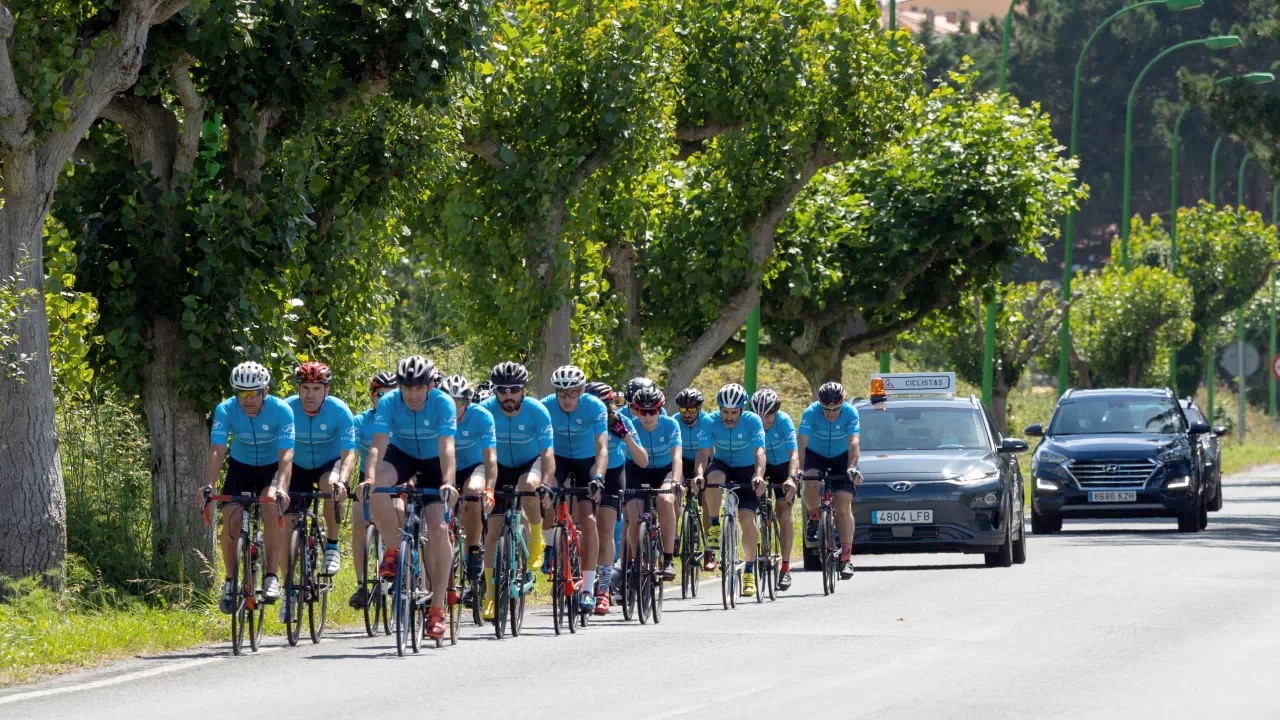 At OLIPES, we are aware in these strange times that we must support the causes with which we have always felt involved and adopt an attitude of normality, maintaining our collaboration with this and other social initiatives that we have always sustained, playing our small part.