This weekend, from November 19 to 21, we will be present at Expostransporte, the international fair specialized in heavy and light vehicles dedicated to the logistics sector, which will be held in Batalha (Portugal).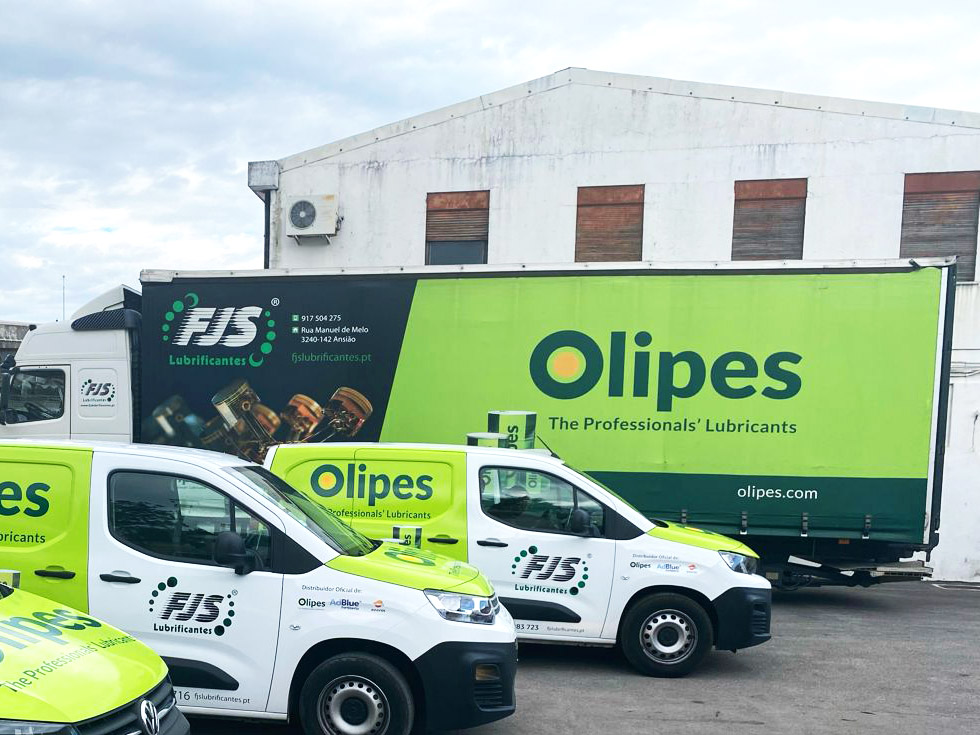 It will be our distributor in the country, FJS, who from our stand no. 2B10, will represent us during the Portuguese fair. This company, founded in 2010 by professionals with more than 25 years of experience in the sector, has been in charge of the distribution of Olipes lubricants in the Portuguese country since 2020. The company offers a wide family of cutting-edge technological products, the result of the commitment of the Spanish brand, which cover the lubrication needs of any type of motor vehicle with the maximum guarantee.
Transport and logistics, backbone sectors of economic activity, find in Expotransporte a meeting of the main companies that, with their products and services, make it possible to supply the markets, offering a unique opportunity to know the latest news, proposals, solutions and technological innovations that allow to optimize, streamline and make the business of freight mobility more profitable.
At the Olipes stand, transport professionals who attend this fair will find a wide representation of the entire range of lubricants and fluids necessary to obtain the best performance from their vehicles. In addition, outside the fair pavilion, two large trucks labeled with the colors of Olipes will welcome the public
We wait for you!