20.11.2020
OLIPES has been backing the Potencia Awards event organised by the TPI Group for several years. We have rubbed shoulders with the winners, top executives from the construction, engineering and mining sectors at the most recent editions, in addition to senior managers from heavy machinery companies, associations, sector trade fairs ... and a long list of professionals working in this environment.
Despite the fact this year has been so different, we do not intend to cease showing our acknowledgement of the efforts of all the people, companies and projects that have shone through during these complicated months. We could even go as far as to say that this year´s awards are even more worthy due to the additional difficulties encountered in the normal execution of all the different kinds of activity.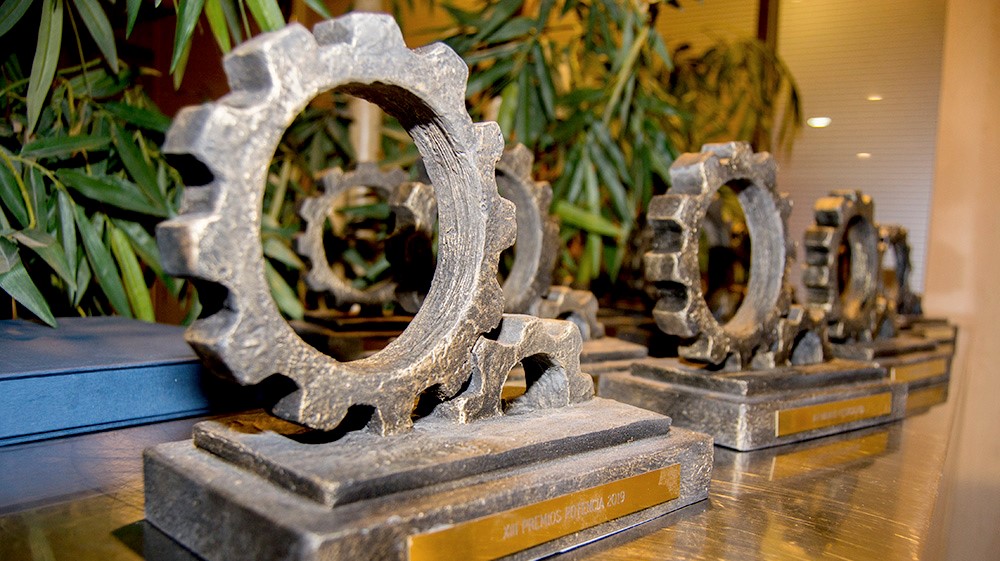 Now more than ever, we need to showcase OLIPES' commitment to this industry, which is one of the drivers of employment in the Spanish economy, and the reason for which OLIPES, as a manufacturer of greases and lubricants for the construction and mining sectors, has shown its firm support by sponsoring the 2020 Potencia Awards together with the Zaragoza Trade Fair and SMOPYC(International Public Works, Construction and Mining Machinery Trade Fair), which will feature a different and very special format this year. We are sure that these will be the usual meeting points for the sector, as has been the case for almost 15 years, and that we will be able to have a glass of wine and make a toast to a better future for everyone.
The deadline for the submission of applications was 13 November and the virtual gala event, at which the decision of the jurors will be announced, chaired by Julián Núñez, president of SEOPAN, and Juan F. Lazcano, president of the National Confederation of the Construction will take place online on 17 December.
The best of luck to all the contenders