30.11.2020
PARSUR is a recently founded spare parts company for public works, construction and mining machinery and agricultural tractors. It opened its doors in Cordoba just two years ago and has already become a benchmark in the heavy machinery spare parts and maintenance sector, both locally and in the Jaen, Seville, Malaga and Ciudad Real regions.
Manuel Medina, a founding partner and manager at Recambios PARSUR, with over 14 years of professional experience and extensive knowledge in the maintenance and mechanics of this type of machinery, is the man behind the enthusiasm with which the firm has been greeted. His corporate philosophy is very clear: to base all the company´s activity on a personalised customer service and guidance. In Manuel's own words, "people often ask me for a product that isn´t suitable for their purpose, and I don't them sell it, ... even if I have it and it´s more expensive than the one I recommend".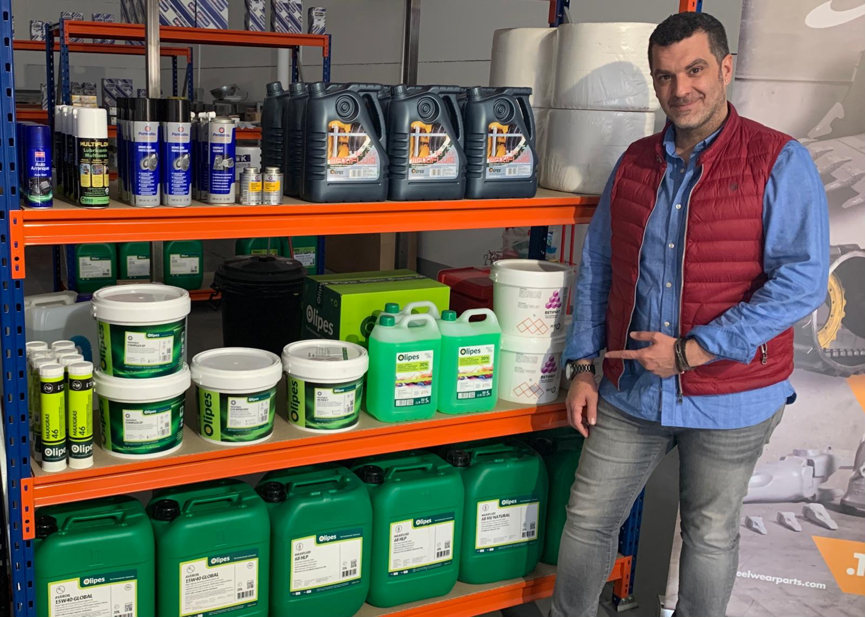 PARSUR has chosen OLIPES as their brand of reference for professional lubricants, greases and fluids for heavy machinery, mainly due to the company´s excellent levels of quality and performance, but also due to their greater flexibility in logistics operations and access to valuable services such as sample analysis and the lubricant selector, particularly useful for obtaining the specific lubrication tables for each piece of machinery ... Always with the best supply and warranty conditions provided by a prestigious manufacturer such as OLIPES.
Professionals involved in public works and construction in Cordoba are fortunate to have a trustworthy company for the maintenance of their machinery, providing a great service, a personalised customer experience and the guarantee of first-rate manufacturers in all their product ranges.
Recambios PARSUR
Calle Andrés Barrera, 106 - nave 8
Córdoba
669.925.472/957.287.109