03.11.2020

Olipes, in partnership with their Chilean partner Alpha-Lube, will be sponsoring the rider Edgar Gascon in his next race in the Chilean motorcycle championship in the 1000 cc Super Sport Experts category.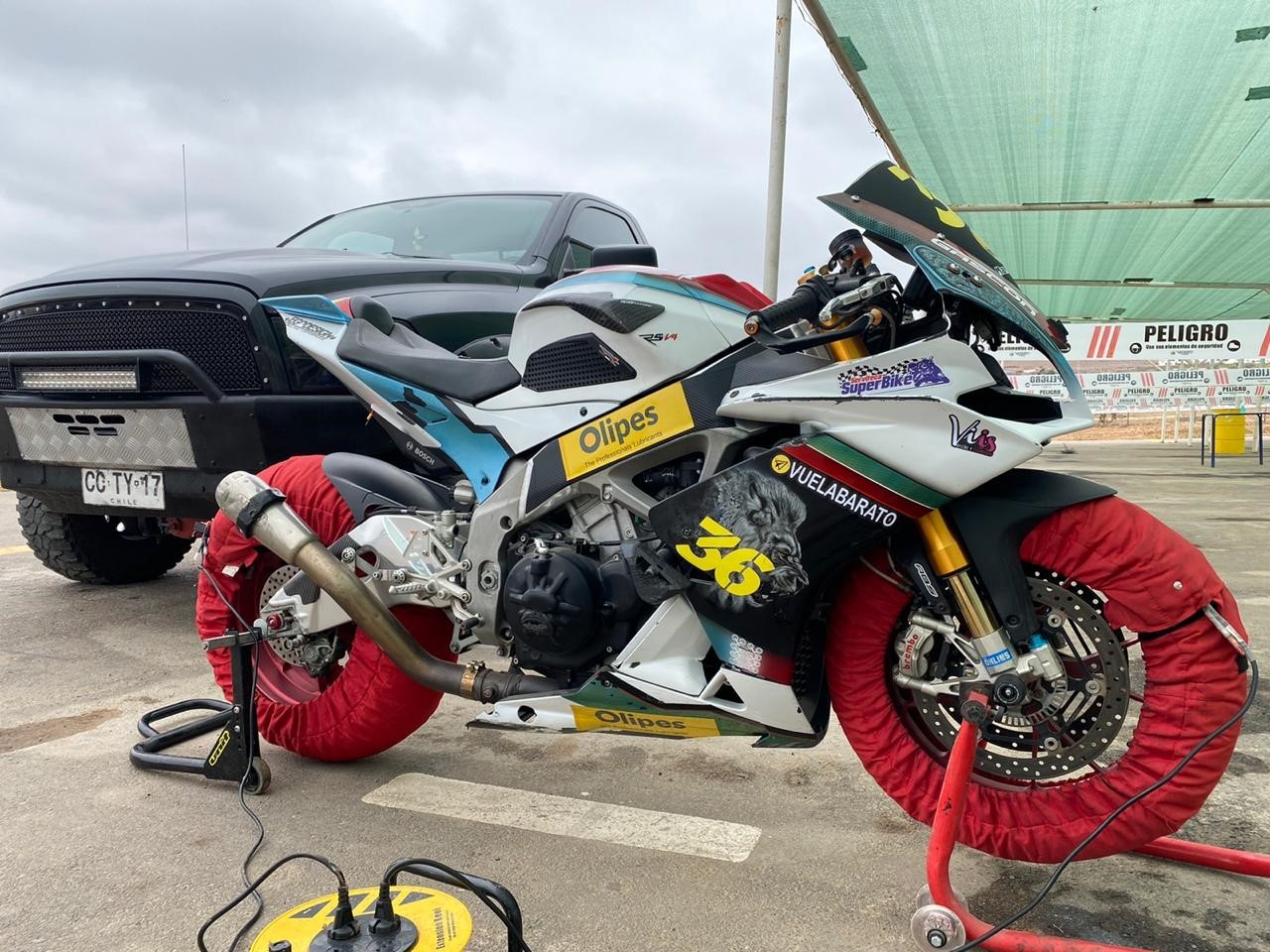 Wearing the number 36 on his back, Edgar has been involved in the fight for the top places in the national Super Sport championship for three years, and even represented Chilean motorcycling in a race in Argentina in the World Superbike and GP3 championship.

Next year, his Aprilia RSV RF 1000 will sport the orange and green colours of the Alphalube Olipes Team and Edgar was quick to reveal his joy and firm commitment to the project: "I´m delighted with what my team and I have achieved in recent years. It hasn´t been easy, but I now have a clear plan for the next championships and I´m extremely happy to be working with OLIPES, the Spanish manufacturer of premium lubricants, and to be enjoying the backing of their official distributor in Chile, Alpha-Lube. I will work hard, as I did last year, and my motivation to put in great performances is enormous".
We wish Edgar the best of luck in his quest for major triumphs, and we will be watching his achievements from this side of the Atlantic, as well as offering him our full backing as keen supporters of the Alphalube Olipes Team.